Shifting Paradigms in International Investment Law – More Balanced, Less Isolated, Increasingly Diversified
Shifting Paradigms in International Investment Law – More Balanced, Less Isolated, Increasingly Diversified
.
Oxford University Press,

2016

,

ISBN: 9780198738428

, (Besprochen: Niccolò Ridi, EJIL 2016, 545-551.)

.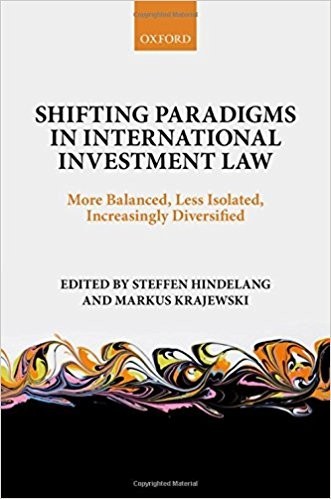 Abstract
In the midst of the current turbulent state of international investment law—one of 'transition'—the fundamental paradigms underpinning the field are increasingly giving way to new ones of a more complex, heterogeneous, or ambiguous nature. Once preoccupied with the protection of private property against political risk, with the economic interests of individual investors of paramount importance to the system, investment law is facing a profound, long-term recalibration towards a more balanced, less isolated, and increasingly diversified regime with regard to regulatory approaches. These new comprehensive approaches, informed by and embodied best in the term 'sustainable development', lie at the heart of this contribution and are considered working hypotheses, each to be examined by the book's contributions. While Shifting Paradigms concedes that international investment law is now indeed occupied with a more balanced reconciliation of private and public interests and has witnessed an increase of alternative regulatory approaches concerning the protection of foreign investments, expectations concerning any prospects of a rapid incorporation of investment law into general public international law may rightly remain muted at this point. Overall, the field is in a tense state of flux, with important questions in need of apt resolution; some more controversial—reforming the system of investor–State dispute settlement, for one—than others (protecting the State's ability to regulate, for instance).
Links