Investment Screening in the European Union – 12 Nov 2020 – 13 Nov 2020, Brussels
International Conference on "Investment Screening in the European Union" - Academy of European Law (ERA) in collaboration with the University of Southern Denmark (SDU)
From 12th to 13th November 2020, Jens Hillebrand Pohl of the Academy of European Law (ERA) will host in collabroation with Steffen Hindelang (SDU) the (in-person) conference "Investment Screening in the European Union".
Registration for the ERA conference in November 2020 as well as ERA conference programme available via the ERA Website.
About CELIS Virtual Symposium 2020 The CELIS Virtual Symposium 2020 serves three purposes: training for the benefit of invited EU Member State screening authorities, exchange of opinion for purposes of identifying the scope for convergence in official practices in investment screening, and exploring approaches to teaching a Common European Law on Investment Screening. The CELIS…
Co-hosting an international conference on "A Common European Law on Investment Screening – Foreign Investment in Times of Change" toghether with Andreas Moberg of Gothenburg University Daimler, the harbour terminal in Zeebrugge, or Saxo Bank are only three recent examples of controversially discussed company takeovers in Europe. The "elephant in the room" is China and…
Upcoming CELIS Publication
Common European Law on Investment Screening (CELIS)
The academic results of the 2019 CELIS Conference will be published in an edited, English language volume with Springer, electronically as well as in a hardcover format.
Any individual contribution received and edited before the official release of the conference proceedings will be made available to readers worldwide by advanced release on SpringerLink.
Prior the 2019 CELIS event in Gothenburg we teamed up with Verfassungsblog.de, the leading European journalistic law blog, for an online symposium.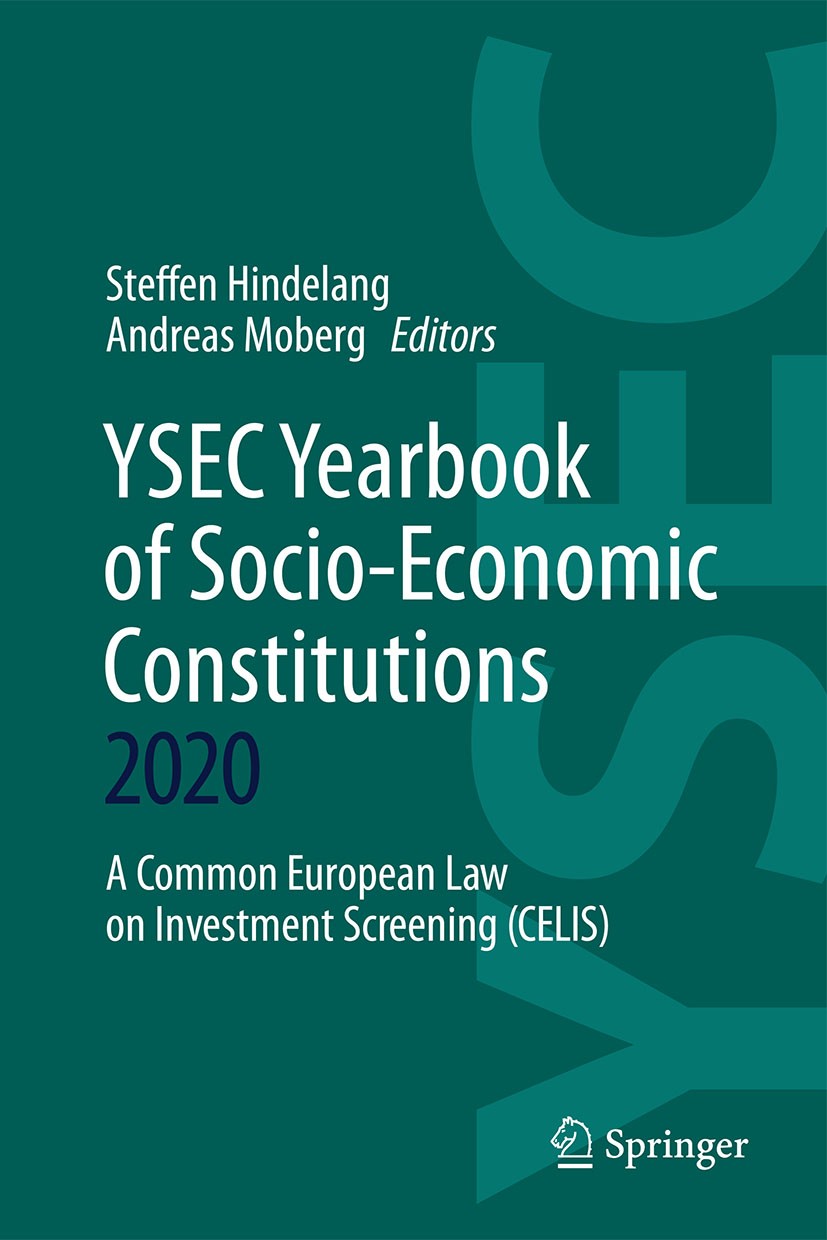 Further Publications on the Topic