Defence Procurement between the Purchaser's Freedom of Determination and the Legislative Aim of Ensuring Competition
Rüstungsbeschaffung zwischen Bestimmungsfreiheit des Auftraggebers und Sicherstellung von Wettbewerb (Defence Procurement between the Purchaser's Freedom of Determination and the Legislative Aim of Ensuring Competition)
.
In:

Zeitschrift für Europäisches Wirtschaftsrecht,

pp. 149-154,

2019

.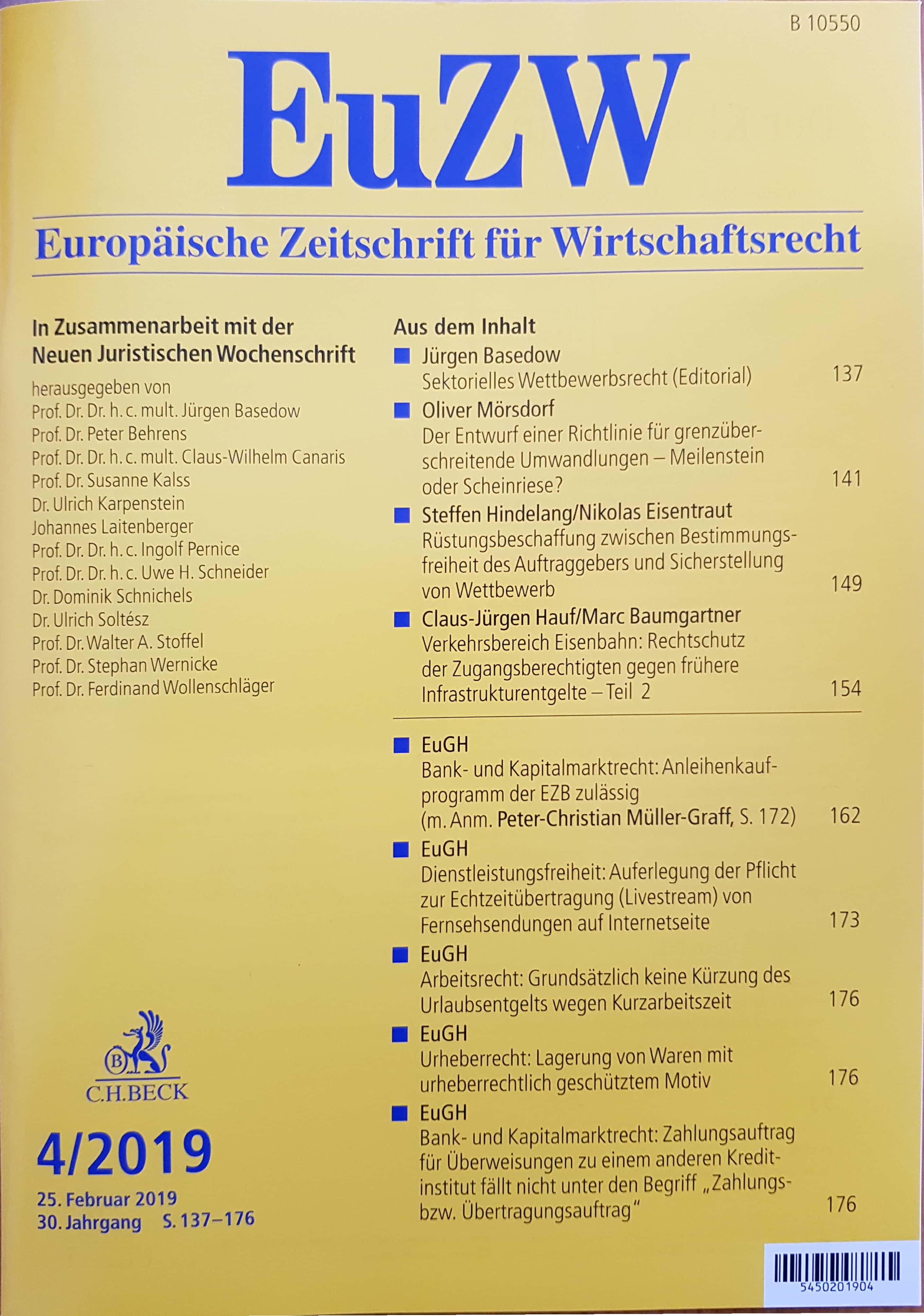 Abstract
Der Beschaffungsmarkt für Rüstungsgüter spielt in der Europäischen Union eine ökonomisch bedeutsame Rolle. In den kommenden Jahren wird diese noch zunehmen. Haushaltspolitisch und wettbewerbsrechtlich werden die mitgliedstaatlichen Rüstungsbeschaffungen dabei immer stärker in das Regime des Kartellvergaberechts eingebunden. Nach anfänglichen Diskussionen um die Reichweite spezifischer Bereichsausnahmen sind nunmehr auch aus dem allgemeinen Kartellvergaberecht bekannte Probleme Gegenstand gerichtlicher Auseinandersetzungen. Der Konkretisierung der Reichweite der Bestimmungsfreiheit des Auftraggebers kommt dabei auch im Bereich der Rüstungsbeschaffung eine zentrale Bedeutung zu. Die Richtlinie 2014/24/EU weist dafür den Weg in einen verschärften Wettbewerb.

The defence procurement market plays an economically significant role in the European Union. This will increase even more in the coming years. EU Member States' purchases in the defence area are increasingly governed by public procurement law. After initial discussions about the scope of exemptions, problems known from general procurement law are more and more subject to legal disputes today. The specification of the scope of the purchaser's freedom of determination is also of central importance in the area of defence procurement. Directive 2014/24 /EU paves the way for increased competition.
Links