Turkey – Soon to Face a Wave of International Investment Arbitrations? – Turkey's Recent Foreign Direct Investment Hype and the Challenge to Treat the Newcomers in Accordance with the Standards Required by International Investment Instruments
.
In:

Journal of International Arbitration,

Bd. 26, Nr. 5

,

pp. 701-728,

2009

,

ISSN: 0255-8106

.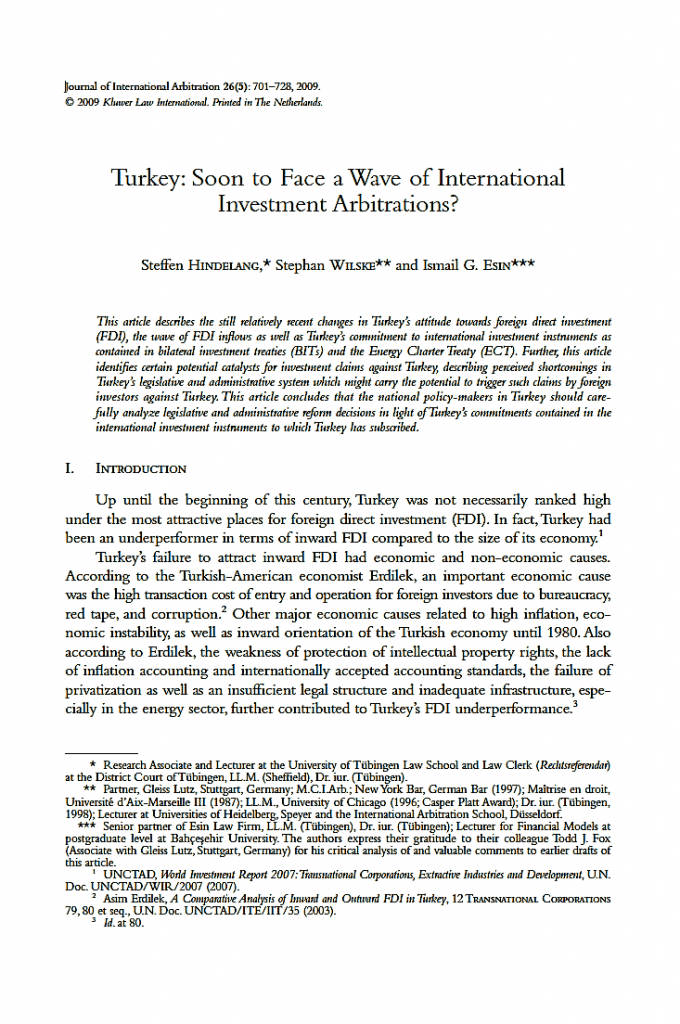 Abstract
This article describes the still relatively recent changes in Turkey's attitude towards foreign direct investment (FDI), the wave of FDI inflows as well as Turkey's commitment to international investment instruments as contained in bilateral investment treaties (BITs) and the Energy Charter Treaty (ECT). Further, this article identifies certain potential catalysts for investment claims against Turkey, describing perceived shortcomings in Turkey's legislative and administrative system which might carry the potential to trigger such claims by foreign investors against Turkey. This article concludes that the national policy-makers in Turkey should carefully analyze legislative and administrative reform decisions in light of Turkey's commitments contained in the international investment instruments to which Turkey has subscribed.
Links